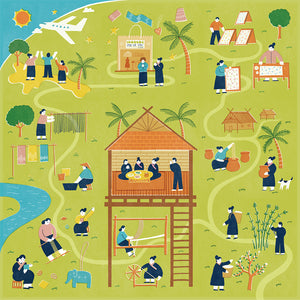 Support. Preserve. Share
Ma Té Sai is a social enterprise on a mission to support communities in Laos, through partnerships with artisans - preserving cultural traditions by sharing with the world the beauty of their handcrafted products.  
Ma Té Sai was founded in Luang Prabang in 2010 with the knowledge of how income from craft production can improve rural families' education and health. And along side the desire to distribute the tourist dollar further out to these ethnically diverse and culturally rich communities. 
Over a decade we have trained women to sew, and supported them with equipment in their homes. By connecting weavers, and sewers we can create unique and desirable homeware, fashion and gifts for the international market. We believe with modern communication village production is the way forward. 
Our production partners
include several organisations, the Lao Disabled Women's Development Centre in Vientiane,  Sengsavang, a centre for women at risk of trafficking and abuse in Savannakhet, and the Buddhist Heritage Project in Luang Prabang, alongside individual metal, bamboo, and textile artisans.
In 2018 Ma Te Sai was incorporated in Singapore and we are an active member, known as "khaki", at The Green Collective. You can shop our collections and attend events there @thegreencollective.sg. 
We are also members of RAISE, a Singapore government initiative to support social enterprises, and the Nest Artisan Guild, a US nonprofit supporting the responsible growth and creative engagement of the artisan & maker economy to build a world of greater gender equity and economic inclusion.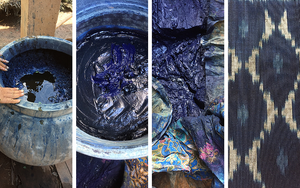 Read The Beat
In our blog we share our personal experiences and stories about the people and places we get involved with in Laos.
Read Blog